---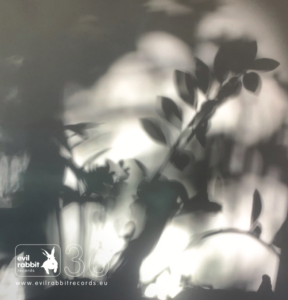 ---
Album Info
Recorded by Philip ten Brink, June 18 & 19, 2022
at Bimhuis, Amsterdam, the Netherlands
Mixed by George Dumitriu, Amsterdam, the Netherlands
Mastered by Gert van Hoof, Cochlea Studio, Berlaar, Belgium
All compositions by Thelonious Monk, © Thelonious Music Corp., Second Floor Music
Supported by Sena Muziekproductiefonds

Special thanks to Anya, Frank, Ivana, Pau, Kristijan, Henning, Meinrad, Gert and Philip
Liner notes:
Monk's music having come into being in past moments of history is highly personal – a case of a special relationship of rhythm and melody. PLAYING it NOW is a question of personal absorption and re-creating it from the view of the other. That very search and imaginational moment can articulate and manifest itself more or less in the process of re-creation whereby the music appears defamiliarized in certain degrees. From this dialectics a new phenotype emerges showing the imprints of the genotype in a new bedding/context. It is here brought into unusual being by the viola-playing of multi-instrumentalist George Dumitriu. His viola playing and Monk's music have steadily grown towards each other over a longer period to finally manifest itself matured on this solo-album.
It was, in Dumitriu's words, quite an experience: "Monk's music is so strong and so well made that even when making it very abstract, the essence is still there. Like a lifebuoy that keeps floating. There are many deep layers of details in Monk's language and music. The more into details I went, the more everything made sense altogether. There is a perfect architectural balance in each of his pieces and they are all very well crafted into detail. Also each of the pieces seems to have one key motive which is like a motto or secret code of the tune – usually sounding very hip, having a specific interval or voicing. Most of the times the melody is enough to guide through the solo part if I'd think in a jazz way. More important than the chords. And this is also what Monk was asking his band members to follow."
In the nine chosen Monk-pieces Dumitriu uses bowing noises, multi-phonics, flowing transitions, percussive effects. Thereby he passes through micro-tonalities producing overlays, multi-instrumental/orchestral effects and polyrhythms. The de-familiarization turns out productive and enlightening after short initial disorientation. Time and time again, it's captivating how the Monk-gestalt emerges, configures and shines out. Wonderment increases while Dumitriu draws the listener more and more into this kind of virtuosic and playful finding and showing, arriving at the apt locus, which then appears 'of its own accord'.
Henning Bolte, August 2022, Amsterdam
design: lysander le coultre (strangelove creatives)
photography: monique besten
distribution: www.subdist.com
evil rabbit records is a member of www.toondist.com
Reviews
Rigobert Dittmann, November / December 2022, Bad Alchemy 117

GEORGE DUMITRIU, ein aus Rumänien stammender Bratscher (er kann auch Gitarre und Geige) in Amsterdam, lehrt zur Zeit am Konservatorium in Utrecht, nachdem er sich einen Namen gemacht hat mit DumiTrio, in Black Sea Songs mit der Sängerin Sanem Kalfa, im Kaja Draksler Octet und North Sea String Quartet oder mit Tijn Wybenga & AM.OK (Ams- terdam Modern Orkest). Vielseitig wäre dafür leicht untertrieben. Hier fiedelt er nun 'Monk on Viola', neun demonstrative Kabinettstücke von 'Evidence' und 'Round Midnight' bis 'Trinkle Tinkle' und 'Crepuscule with Nellie'. As Thelonius as can be, aber zugleich noch mit dem diskanten Pfiff von extented techniques und von extrem virtuosen Wetzen oder schillerndem Flageolettisieren, in denen sich NowJazz – denkt da nur an Mat Maneri – und Neue Musik gegenseitig anzuspornen scheinen. Für Monks Ecken, Kanten und Kapriolen ist das genau das Richtige, um deren unverwüstliche und pointierte Modernistik, mit kam- mermusikalischen Weihen versehen, hervorzukehren, mit allem 'Locomotive'-Drive und treppauf stürmendem 'Humph' und einem schäbig und rührend gebluesten 'Ask Me Now'.