---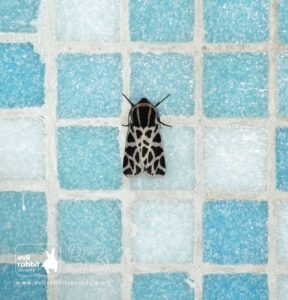 ---
Album Info
recorded by titos kariotakis & christos harbilas, october 9 &10, 2021
at royal alzheimer hall, thessaloniki, greece
mixed and mastered by titos kariotakis & christos harbilas
at royal alzheimer hall, thessaloniki, greece
all compositions by floros floridis & yorgos dimitriadis, ©gema
design: lysander le coultre (strangelove creatives)
photography: monique besten
distribution: www.subdist.com
evil rabbit records is a member of www.toondist.com
Reviews
Petr Slabý, july 2022, magazinuni.cz

Hráč na plátkové nástroje Floros Floridis (ročník 1952) je považován za osnovatele moderního jazzu v Řecku. Původně ovšem vystudoval fyziku a matematiku a v neposlední řadě se věnuje i malování, a to vše se promítá i do jeho muzicírování plného roztodivných vzorců i barevné abstrakce. V průběhu své kariéry hrál se špičkovými freejazzovými hráči, jako jsou Peter Kowald, Günter "Baby" Sommer, Paul Lytton, Evan Parker či Peter Brötzmann, a byl též členem euroamerického orchestru Cecila Taylora. Bubeník Yorgos Dimitriadis (ročník 1964) vystudoval v Řecku konzervatoř, ale poté přesídlil na několik let do Bostonu, kde studoval u Alana Dawsona, posléze žil a tvořil v Paříži a od roku 2006 má rezidenci v Berlíně. V posledních letech nahrál například alba s pianistou Achimem Kaufmannem či formací Kern. Oba se sešli také v triu Grix, kde byl třetím do kolegia klavírista Antonis Anissegos.
Hlavní devízou jejich společného díla Tone Sequence Evaluators je zcela ústrojné propojení akustických nástrojů s elektronikou, kterou obsluhují oba protagonisté. Floridis saxofony a klarinety skicuje, vykresluje jednodušší i složitější obrazce a vytváří barevné plošky a plochy. Dimitriadis používá svou soupravu fragmentárně – tu něco brousí, pak přiklepuje a proťukává či cinká, charakteristické je pro něj víření činelů a temné dunění či spíše podduňování na kotle. Mnohotvárné elektronické kouzlení je nejvýraznější v Barking At The Moon, které končí jakoby vyspaceovaným propadem do měsíčního svitu. Live Check I – Ain´t Got No Coice otvírá zdánlivě chaotické haraburdění bicích podmalované dramatickou elektronikou, do níž se pozvolna profoukávají dechy, a vše je pak provázeno nárazy jakýchsi elektronických šuplíků či megalupů. Nikdy to ovšem nesklouzává do noisařiny jako takové, veškeré umělé zvuky mají svou melodičnost, ať už v téměř podprahové podobě, tak při vedení různých motivků. Celé je to hlavně krásná hra a pohrávání si.

Ken Waxman, 11 july 2022, jazzword

Deepening the affiliations developed over decades Thessaloniki-born, Berlin-based saxophonist/clarinetist Floros Floridis and drummer Yorgos Dimitriadis demonstrate their intuitive musical skills in an intimate duo setting. Floridis, who recorded Greece's first notable free form disc in 1979, has since played with a multitude of improvisers. A former Blues drummer, Dimitriadis, who works with Achim Kaufmann and others, was for years part of a trio with Floridis and a pianist. Happily as a duo this program of six instant compositions isn't reductionist. In fact there may be even more textures involved than in the former configuration since both players judiciously use electronics in tandem with their instruments.
Emphatically starting the date with a shrill bow sweep across a lathed cymbal, Dimitriadis maintains fluid drum beats throughout as Floridis at junctures adds clarion bites, peeps and slurs from his reeds. Enhancing and commenting on the foreground are voltage whooshes and oscillated crackles. "Live check I - ain't got no choice" cannily interspaces programmed buzzes among the metallic percussion and clarinet flutter tones so that all timbres echo back onto one another. "Live check II - psycho pension" mirrors the first tune as shaking alto saxophone bites, disconnected whistles and percussion shakes mark sonic descent and complete the circular interface. The session concludes with the electronics steadily becoming louder in response to frenetic reed smears and drum shuffles before the track settles on a connective percussion pattern.
However the extended "It's about time", situated between the two live checks showcases the triple or sometimes quadruple interaction. Moving among hand rubs and resonating thumps, Dimitriadis' percussion patterning is the perfect foil to Floridis' squirming reed flutters and tongue stops while programmed organ-like sputters and wavering pulses sound around them. A final motif stacks a well-modulated and exuberant reed solo on top of uniform drum thumps and cymbal coloration leading to a high-pitched climax.
Tone Sequence Evaluators easily confirms two mature improvisers can operate as distinctively as any larger ensemble.

Geert Ryssen, june 2022, Jazz & Mo'

Floros Floridis is een veelzijdige artiest met een opleiding als natuurkundige. Het is bijna een klassiek beeld van de wetenschapper van eeuwen geleden waarin de kunst, filosofie en wetenschap één domein waren. Zijn Griekse roots maken het plaatje compleet. Floros vindt zijn landgenoot Yorgos Dimitriadis in de Berlijnse scene van de geïmproviseerde muziek. Samen 'beoordelen ze de volgorde van de tonen' in een muzikale conversatie die resulteert in het vinden van een eensgezindheid die de improvisaties een natuurlijke beweging geeft.
Instrumenten zijn geen tools om melodieën of ritmes te produceren en toch heeft deze muziek een cadans, een organisch ritme dat niet gebaseerd is op herhaling, maar een pad volgt van een niet wiskundig vastgelegd metrum en al dan niet vloeiende lijnen. Dit is muziek waar je inkruipt om je te laten meevoeren in de sonoriteit van twee geluidskunstenaars die ook muzikanten zijn.

Andrzej Nowak, 20 may 2022, spontaneous music tribune

Holendersko-niemiecki label Evil Rabbit, prowadzony przez kontrabasistę Meinrada Kneera, lubi zaskakiwać. Czyni to zarówno w wymiarze estetycznym i gatunkowym, jak i personalnym. Każde nowe wydawnictwo przynosi szereg otwartych pytań, zachęca do poznawania nowego i zaprasza do zapamiętywania kolejnych nazwisk na europejskiej scenie muzyki improwizowanej.

Nie inaczej dzieje się w przypadku dwóch najnowszych realizacji Złego Królika. Na pierwszej z nich włoski kwartet Sonoria improwizuje w sposób dalece niebanalny, czasami przypominając bezmiarem swojej tajemniczości brytyjski AMM, ale też stawia pytania o granice gatunkowe i sposób predefiniowania improwizacji. Z kolei grecki duet Floridis/ Dimitriadis nie tylko koncentruje się na samym procesie improwizacji, ale też podejmuje karkołomne zadanie pożenienia akustycznych dźwięków ze sporą porcją elektroniki, co jak dowodzi historia gatunku, bywa sprawą niezwykle skomplikowaną. Dodajmy, by sytuację jeszcze bardziej zagmatwać, iż artyści na obu krążkach twierdzą, iż grają muzykę … skomponowaną.

(…)

Tone Sequence Evaluators
Grecki duet sięga po akustyczne frazy instrumentów dętych (reeds) i perkusji, oplatając je elektronicznymi rozwinięciami, uzupełnieniami i deformacjami.
Album otwiera perkusja, wraz z pierwszym uderzeniem ciągnąca za sobą blask elektroniki, która w początkowej fazie improwizacji przypomina dymną poświatę na rockowym koncercie. Narracyjny efekt uzupełnia tu wytłumiony klarnet, który także uczestniczy w kreowaniu lekkiej, zwinnej dynamiki. Muzykom towarzyszy rezonująca poświata elektroakustyki, która chwilami potrafi intrygująco zagęścić się nad głowami artystów. A ponieważ wszystko tu dobrze ze sobą trybi, pierwsza improwizacja kończy się wartkim, jednorodnym strumieniem żywych i syntetycznych dźwięków. W drugiej części muzycy zdejmują nogę z gazu i uroczo trwonią czas w mrocznych, zarówno żywych, jak i elektronicznych frazach. Z czasem nabierają jednak pewnej dynamiki i zdają się kolektywnie poszukiwać wspólnej struktury rytmicznej. Gasną w onirycznej powłoce dźwięków dalece post-akustycznych.
Trzecią część otwiera samotny perkusista. Do bystrego drummingu lepi warstwę elektroniki, która momentami brzmi niczym syntezator. Gdy narracja jest już w pełni uformowana, do gry wchodzi smukły klarnet i efektownie tańczy w chmurze elektroniki. Na zakończenie tej części mamy wrażenie, iż dęciakiem w tej rozgrywce był klarnet basowy. Kolejna improwizacja stawia na zagadki. Najpierw mamy wrażenie, że słyszymy głos Beduina, który mantruje za grubą ścianą. Elektronika pachnie tu bardzo analogowo, z kolei prychający dęciak sprawia wrażenie dość przypadkowego. Znów pojawia się brzmienie syntezatora, który syci opowieść delikatnym blaskiem fussion. Muzycy w tym tyglu zdarzeń odnajdują bystrą strukturę rytmiczną i finalnie osiągają wręcz post-rockową dynamikę. I znów mamy wrażenie, że Floridis żongluje instrumentami w trakcie tej samej improwizacji!
Przedostatnia improwizacja w swej fazie prenatalnej skupia się na dźwiękach preparowanych. Gwizdy, polerowanie powierzchni płaskich i głębokie drums z elektronicznymi ornamentami. W tle szkli się ambient, a rytm rodzi się jakby za żelazną kurtyną. Narrację rysuje tu chyba saksofon, który dobrze czuje się w zaordynowanej fakturze rytmicznej. Znów słyszymy brzmienie syntezatora lub czegoś, co go przypomina. W każdym razie festiwal fake sounds trwa tu nieprzerwanie, czyniąc ów fragment jednym z ciekawszych momentów całego albumu. Szósta, finałowa improwizacja wcale nie ma zamiaru tłumić emocji. Wręcz przeciwnie, od startu drumming podparty elektroniką robi tu swoje, pozostawiając dużo przestrzeni dla dęciaka (saksofonu?). Emocje też rosną, dzięki czemu żegnamy się z elektroakustycznym, greckim duetem w poczuciu dobrze wykonanej roboty.

Jan Granlie, 15 may 2022, salt peanuts

Evil Rabbit er et plateselskap som stort sett utgir musikk som utfordrer lytteren. Selskapet ble startet i 2006 av pianisten Albert van Veenendaal og bassisten Meinrad Kneer, Dette er et uavhengig selskap av musikere og for musikere som en plattform for ærlig, autentisk, moderne improvisasjons- og jazzmusikk med et europeisk særpreg. Siden 2015 er selskapet drevet av Meinrad Kneer og lokalisert i Berlin. Selskapet gjenkjennes med særpreget layout på platene, designet av Lysander le Coultre og med fotos av Monique Besten, noe som gir albumene, en kunstnerisk linje gir et lett gjenkjennelig ansikt til etiketten.
Men det er uansett musikken som er det viktigste også for dette selskapet. Og på «tone sequence evaluators» møter vi to musikere som har vokst opp i Tessaloniki i Hellas. Floros Floridis studerte fysikk og matematikk ved Aristotelion University of Thessaloniki. Han utforsket sin kreativitet utover vitenskapen, og studerte deretter klassisk klarinett hos den rumenske professoren Konstantin Ugureanou og startet sin karriere som profesjonell musiker på slutten av 70-tallet.Yorgos Dimitriadis er også født i Thessaloniki, og er en Berlin-basert perkusjonist, komponist/improvisator som er aktiv innenfor improvisert musikk og samtidsjazz. I sine originale soloverk bruker han trommer, cymbaler og mikrofoner for å skape soniske landskap i sanntid, med vekt på klangfarge, lydfarge og lang varighet.
Sammen har de gjort de seks improvisasjonene vi får på denne platen, innspilt i fødebyen den 9. og 10. oktober 2021. Og skal man absolutt sammenligne musikken med noe, så heller jeg mot en slags kammerjazz gjort i dag, med røtter tilbake til for eksempel Jimmy Giuffre, men med det moderne og frittgående uttrykket som basis. Men musikken ligger langt unna de fine innspillingene vi i sin tid fikk fra Guiffres trio. Her starter de med klarinett, trommer og elektronikk, som i vær improvisasjon vokser og utvikles på en fin måte. Begge musikerne er kreative i sin musikk, og begge er spennende å lytte til. Og fra starten med «disturbed whispering» til avslutningen med «all kinds of prisons» er dette musikk man skal sette av god tid til, spille den høyt for å få med alle detaljene i det spennende spillet, la de to musikerne overmanne deg med sine ytterst spennende historier.
Musikken er slik vi gjerne hører den på de små klubbene rundt om i Europa. Dette er ikke musikk for «folk flest», men for den som er ute etter å utvide sin musikalske horisont. Og det er spennende å høre hvordan de to kommuniserer ved hjelp av klarinett, trommer, perkusjon og elektronikk.
En spennende og kreativ innspilling for den som virkelig vil gå inn i musikken.

Robert Steinberger, may 2022, vital weekly/ Number 1335/ week 18

TSE are Floros Floridis and Yorgos Dimitriadis. Floridis is THE man who single-handedly (not quite, together with Sakis Papadimitriou) created the Greek free jazz scene with the first Greek-produced improvised music recording in 1979. Originally he studied Physics and Mathematics, but when he finished turned to study the clarinet and finally moved into the realm of jazz. Dimitriadis is younger and a Greek percussionist based in Berlin.
Together, they develop music between acoustic
(various reeds and percussion) and electronics. The electronics apparently being processing of each other's (?) or own instruments. In this way, they can layer sounds that can become difficult with a duo (as remarked elsewhere - unless you use strings). The percussion sets off with a somewhat hectic free jazz feel, whereas the reeds create more relaxed foreground melodies. The electronics appear as a backdrop, adding an exciting element to the compositions that makes a continuum on which the two instruments can better develop.
The six pieces take turns using the free jazz continuously nervous percussion as a backing for the wind instruments taking a more drawn out approach, and three pieces in which both instruments are more restrained and work more with a sparse mingling of acoustic sounds with the electronic background they play on. By using the electronics to create a continuous backing (reminding of a basso continuo in some ways), the instruments are free to play around
their respective lines and sounds while keeping the pieces concise and compact. In the past, I have remarked on duos in free music and the issues that are created when the cohesion of music pieces is lost. Here, we find a duo that has navigated its way around this problem in an appealing way.

Costas Carderini, 6 may 2022, www.mic.gr

Ο διαβολικός μέλας κούνελος τριγυρνά ανήσυχος. Τα μαύρα χνάρια του αποτυπώνονται στο ανακυκλωμένο καφετί χαρτόνι του εσώφυλλου και φτάνουν ως την κρυψώνα του, μια τρύπα κάτω από τον αριθμό 33. Παραμέσα/παραδίπλα, μια μαύρη-χήρα-πεταλούδα σταθμεύει πάνω στο δίφοντο γαλανό και σκουρότερο σιέλ πλακάκι με το γκρι διαχωριστικό πλαίσιο. Ένα μάτριξ και μια τρύπα στο χωροχρονικό συνεχές αποκαλύπτει μόνον τον τίτλο του έργου.
Οι εκτιμητές και τιμητές τονικών συχνοτήτων και αλληλουχιών, Φλώρος Φλωρίδης [πνευστά & ηλεκτρονικά] και Γιώργος Δημητριάδης [κρουστά & ηλεκτρονικά] φυσάνε και κρούουν πέρα-μακριά-τόσο-κοντά τις δικές τους ανησυχίες με τρόπους αναπάντεχους κι απρόβλεπτους, πιθανώς ασύλληπτους από οποιαδήποτε αυτό-εκπαιδευόμενη τεχνητή ευφυΐα: διαταραγμένος ψίθυρος, αλυχτά προς το φεγγάρι, δια ζώσης τσεκάρισμα 1: χωρίς επιλογή, ώρα ήτανε, δια ζώσης τσεκάρισμα 2: ψυχωτική σύνταξη, όλων των ειδών οι φυλακές.
Έξι φέτες δημιουργικού φιλοσοφημένου ψυχοσωματικού αυτοσχεδιασμού από τις διαπλεκόμενες αξονικές τομογραφίες εποικοδομητικού μουσικοηχητικού μπρέιν-στόρμινγκ, στο περίφημο πια εγκεφαλικό χημείο του royal Alzheimer hall, υπό τις μεικτές αρμοδιότητες των «επιστημόνων του ήχου» Τίτου Καριωτάκη και Χρήστου Χαρμπίλα. Ξεχωρίζω και ερωτεύομαι ξανά και ξανά την παιχνιδιάρικα γαργαλιστική πέμπτη φέτα: live check II...psycho pension. Σιγοσφυρίζω μαζί της.
Άνθρωπός τις, ο έχων ώτα ακουέτο και... απόλαυσέ το.

Rigobert Dittmann, April 2022, bad alchemy 115

FLOROS FLORIDIS ist ein Hauptvertreter der griechischen NowJazz-Szene und deren virulenter Quelle in Thessaloniki, wo er herstammt. Seit "Αυτοσχεδιάζοντας Στου Μπα¬ράκου" (1979), nicht zufällig mit dem Pianisten Sakis Papadimitriou, der danach auf Leo Records groß herauskam, brachte er seine Reeds ins Spiel mit Lytton, Schneider & Moschner, mit Charig, Zingaro, Lovens und vor allem Peter Kowald. Er spielte großforma¬tig im Black Sea Orchestra, machte Filmmusiken für Jeanine Meerapfel, mt Baby Sommer realisierte Floridis "Songs for Komeno". Auf Jazzwerkstatt war er zu hören als Grix mit Antonis Anissegos und dem Perkussionisten YORGOS DIMITRIADIS, beide in Berlin ver¬ankert. Letzterer als Partner von Achim Kaufmann oder Andrea Parkins, mit The Ohz, Kern und im Oguz Büyükberber Trio und dem Twirls 4tet mit dem Evil-Rabbit-Macher Meinrad Kneer. Das erklärt, warum Tone Sequence Evaluators(ERR 33) da rumhoppelt, mit stöbernder, Haken schlagender, krächzender Klarinette, elektronisch verschleierten, kratzenden Sounds, über Fell und Blech hagelnden und nadelnden Beats. Dimitriadis' Fokus liegt auf dem Klanglichen, die Schläge sind ein Surplus, pulsende Momente eine Seltenheit. Hunde sind da nicht des Hasen Tod, sondern selber verlorene Kreaturen, denen der Mond das Hundeherz beklemmt. Entsprechend ist der kleinlauten Klarinette zum Heulen und Greinen zumute, metalloid umdröhnt, geisterhaft umwispert, ominös be¬pocht. Pfoten wuseln fluchtgeschwind, Krach staubt und flockt, auch die Reeds sind nun elektronisch mutiert. Floridis röhrt und schnörkelt mit Saxofon, ululiert, kiekst, spotzt mit bebenden Lippen, herber Zunge. Dimitriadis klopft, tockt, rollt, pfeift, doch xenophone Impulse und Dröhnschlieren verwischen, zerbröseln, überrauschen das bloße Hand- und Mundwerk. Aber Floridis trotzt dem mit Tenorsax und ebenso jedem Killer-Kaninchen so unerschrocken, wie es sich für griechische Recken gehört.